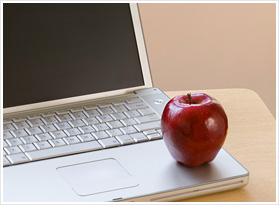 Welcome

to Accesscom.com!
Accesscom.com has been providing Internet access to the people of the San Francisco Bay area since 1995. We provide a wide range of services like dial up, Digital Subscriber lines(DSL), T1 Lines and Metro Ethernet(Fiber Ethernet).
We started this business in 1995 when the main connection type was dial up. As the years passed new internet access technology was created. DSL or Digital Subscriber Line was created and this has become the mainstream connect type for most people.We pride ourselves in moving along with the latest technologies as they come along.
This attitude of being flexible has allowed to continue to be in business more than 15 yrs later. We have learned that the customer is the most important thing, as should be with any business. Give us a call at 877 702-7873.
High-Speed DSL
$24.99 mo.
FREE activation and Setup
FREE DSL Modem
Up to 3.0Mb download speed
5 FREE email accounts
FREE Tech support
Fiber Ethernet Service
$1299.00 mo.
Fiber Connection
Delivered as Fast Ethernet
Speeds from 5M to 1G
Free Equipment
Free Installation
Check For DSL Availability

Enter your home number to see if accesscom DSL plans are available in your area. Please don't enter mobile phone number
Metro Ethernet or Fiber Ethernet is one of the newest technologies out there. The service utilizes a fiber connection between location A and Z. This could be from your office to the internet, or from your office to another office. Because of the high speeds available for metro ethernet, and because its a true ethernet handoff, implementing this type of connection into you network is a snap. Typical speeds for metro ethernet are 5M up to a full 1G.
T1 service has been around since the beginning of the internet. Companies that require a serious connection probably already have this type of service. The reason a business would have this service is response time if trouble occurs. A T1 line has a response time to repair of 4 hours. This is crucial when your business depends on the connection.
DSL Internet Services
DSL service is one of the most widely used internet access services out there today. It has a relatively low cost and a fairly fast speed. Its certainly fast enough for most home users. The only limitation it has is the speed varies with the distance you are from the phone company facilities. So sometime you only qualify for a slower speed, because of where you live. This is getting better as the phone companies deploy more equipment.
Web hosting service has become a mainstream service for both business users as well as residential users. Our web hosting service uses Cpanel, which is one of the most popular control panels available. This helps even the novice user have a greater control over their web site. We also have domain registration services, so if you are looking to register a domain, we can do it for you now.
Dial Up Internet Services
Our company started as a dial up only company. That was in 1995. Since then we have branched out to other services. Digital Subscriber Lines have replaced modems in most parts of the country. However there are still places that cant get DSL service. If that's the case for you, give us a call and try our dial up service.